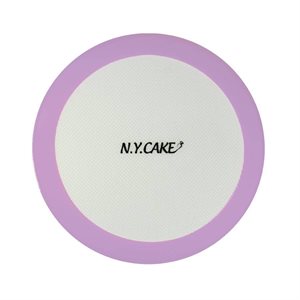 Silicone baking mats make your baking life easier. But with plenty of options out there, finding the right one might be a bit of a challenge. Here are a few points to consider before you start scouting around for those baking mats.
What's the size?
What do you plan on baking? Are you going to bake cookies, brownies, cupcakes or more? Plan on the serving size. How big a batch do you want those baked sweets to be? Do you want to use your baking mat for fish and vegetables as well? You can. That's one of the best qualities of these baking mats—they're pretty flexible, The Ktchn says. If you want to make sure you have enough room for everything, then go for a large tray. That way, you can use it for plenty of dishes and baked treats.
Check the quality
How sturdy and durable are those Silicone baking mats? That's an important question to ask. You'll want to shop for mats that are made of fine quality material. Check and make sure the mat you put in an order for is as elastic as it is thick. That's going to help you get the best baking results.
Identify the heat rating
Always check the heat rating before you buy a mat. It must be resistant to heat temperatures of at least 480 degrees Fahrenheit. The last thing you want is to put it in the oven and watch it melt so before you expose those mats to heat, check the rating.
Read the manufacturer's instructions
Look over and understand the manufacturer's instructions for maintenance and cleaning advice. What are your options? For convenience's sake, you'll want to shop around for mats with an eye for options that require simple cleaning and maintenance for more baking fun and less hassle.