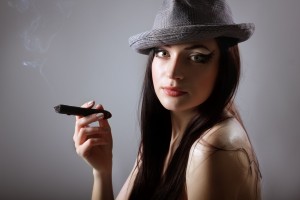 The cigar is a lot older than most realize – the word itself, as per Cigar.org, comes from the old native Mayan term for smoking: "sikar". And what is it that makes a great cigar so great? Is it the quality of the broadleaf? Is it the soil in which the tobacco was grown and reaped? Is it a simple matter of scent and flavor? Or is there something else – something more important – like the manner and quality with which the cigar was rolled?
We may never know what truly makes a great cigar, but we do know this: there are some truly amazing cigars out there. And among them, surprisingly, are the pleasant cigars by Backwoods.
What are Backwoods Cigars?
Founded in the early 80s, the American cigar brand Backwoods is particularly famous for cigars and cigarillos, wrapped in a very specific and distinct rugged, handmade and frayed end, paired with an unfinished head to give the look of a hastily put-together classical cigar.
Despite having the qualities of a hand-roll smoke, however, these cigars are indeed completely machine rolled – making them a lot cheaper than an originally rolled cigar or cigarillo.
However, a lower price tag does not mean less quality. As per any cigar, it's all in the flavor and the experience for the smoker – and in the case of the classic honey-flavored Backwoods, reviewers often mention a mild, delicious hit in the back of the throat, absolutely perfect for after a meal or in the evenings with a little bit of light liquor.
Enjoying Backwoods Cigars
While you can get these cigars in most urban centers across the United States, there are other more remote areas and parts of the world that don't have access to them. That's where a reputable provider for Backwood cigars becomes integral to the enjoyment of the product – especially if your only source of quality cigars is through online portals like Unique Cigars.